Luxury brass door lock
(Hits:72)
BSS0318GP
Luxury Brass Door Lock
1. Leaf blade key of luxury brass door lock

Mechanical key has the extra use for stopping illegal opening and anti-theft function,
engineering key is out of work after master keys work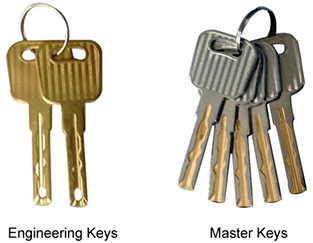 2. Pure copper American cylinder
American style lock cylinder, expressing
excellent quality and high technology ability,
so beautiful and practical
3. 87 ANSI standard mortise
Copper lock mortise is ANSI standard,
material of high-grade, precise structure,
fine craft, fully master level
4. Multiple finish ways of luxury brass door lock

surface finish ways can be chosen according to will, such as GP、BB、OB、NB 、RG and
SE surface colors

5. Artistic value of luxury brass door lock

Copper is a beautiful metal, due to copper both durability, plasticity and flashing luster, it has
always been the favorites of artists, artisans and architects who want to make their work stay
beautiful.
For centuries, copper diverse beauty inspire architects's inspiration, and its elegance has
become a sign of elegance, durability and excellence on architecture.
6. Luxury brass door lock is for main door, which is ideal for villas, luxury
residential, senior clubs, commercial facilities and upscale stars hotel
Main characters of luxury brass door lock:

Auto Lock: after the door is closed properly, the door will lock automatically. Only with the right
key to open from outside.
Normal close and normal open: when the door open, push the breaker, the door will be normal
open; when push the reset button, the door will be normal close. With key to open or pushing
breaker when door is open, it can release normal open.

Tamperproof unlocking: with touch sense , after the door is closed, the lock body is fixed, can
not be opened with outside force, to avoid lock-picking.
Sawing resistant: with 2 pcs movable ultrahard steel rods inside lock body, when sawing the
mortise latch and touch the steel rods, it will turn together with sawtooth to avoid sawing off.
Push to open inside room: push the buttonto open inside room, no need subsection unlocking,
easy operation.
Mortise direction changing: use simple tool to change the mortise direction.
Key management: with 2+5 pcs keys (2 keys for decoration,5 keys for master), to solve keys
problem after decoration.
Disc-tumble cylinder and key: disc-tumble cylinder, use new leaf structure, high effect on
prevent open with picklock. For its special instruction, it is hard to copy except the professional
door lock factory.
description
function
parameter
Online Inquiry
| | |
| --- | --- |
| * name | please fill in your real name |
| companyName | please fill in the name of your company |
| tel | |
| * mobile | Please fill in your contact number |
| *email | |
| address | |
| * Purchase intention describe | |
| | Please Write procureThe product quantity and product description |
| | |