Remote Control Door Lock
(Hits:493)
Description
Installation Manual
parameter
9510RM
Remote Control Door Lock
9510RM Remote Control Door Lock: there are three unlocking ways, including inductive
card、mechanical key and remote controller. The locks can be opened within 30 meters by
remote controller.

1. Free roating handle


The handle turns dissociative when door is
locked, to decrease damage caused to the lock
body from outside force, and also avoids special
tools go into the door to push the handle open

2. Philip brand chip


World famous Philip chip to make sure the lock
stable, reliable, and safety
3. Stainless steel, two open ways


304 stainless steel handle and panel, rustless,
anti-corrosion





4. Accurate and stable mortise
stainless steel lock core, key parts axis will take over
all forces when open the door, so the stainless steel
material enables it can be used over 1 million times.
This remote control lock is fire-rated at least 72 minutes

One-card-pass: open door card is Mifare-1 card, which is good at anti-forgery, high
security and high capacity that enables sector management and independent encryption
(S50 card divided into 16 sectors)

9510RM Remote Control Door Lock is ideal to be used for office, hotel and campus, this type
of remote control door lock is economical and good for management.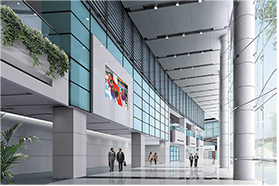 *

name

please fill in your real name

companyName

please fill in the name of your company

tel

*

mobile

Please fill in your contact number

*

email

address

*

Purchase intention describe

Please Write

procure

The product quantity and product description